For Duke Kunshan alumnus Kameron Schroeder, studying at the university was an exciting opportunity to explore Chinese culture, while getting a first-class graduate education.
Now the valedictorian of DKU's International Master of Environmental Policy program is due to embark on a law career in the United States as an associate attorney in Portland, Oregon.
"Duke Kunshan created many lasting relationships with professors and friends, and opened me up to approaching environmental issues with a more global perspective," he says. "Looking back at my time at DKU, I would 100 percent do it again."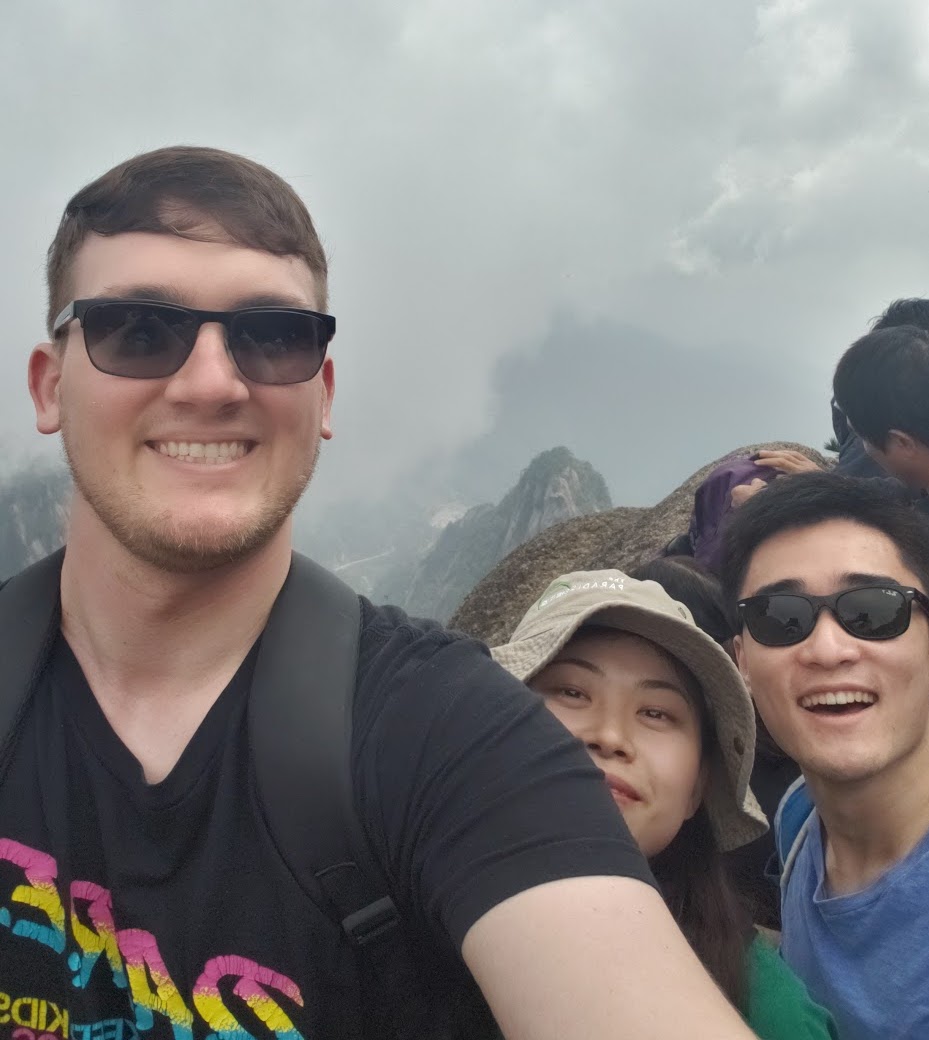 Sacramento-born Schroeder joined Duke Kunshan in 2018, impressed by the quality of his undergraduate degree at Duke University, where he studied environmental science and policy, and hoping to continue that level of education at its sister institution in China. He was also excited by the chance to explore a new culture, one quite different from what he was used to at home, he says.
He launched himself wholeheartedly into the many opportunities at Duke Kunshan, traveling to the nearby water towns and the Yellow Mountain in Anhui Province, getting involved in important research, and making use of the sports facilities. He had played for Duke University's football team as an undergraduate but gave that up due to an injury.
For his master's thesis he was the lead researcher for the Wild Salmon Project, which involved producing a plan of action to detect the presence of wild chum salmon in the Amur River Basin in northeastern China through radio tagging, and helping to develop environmental policy to protect newly-discovered populations. His work on the project also involved performing water conductivity/turbidity testing, depth measurements, radio tagging feasibility testing, and intensive scientific literature and case study reviews.
"In the initial meeting that I had to discuss the project's goals and details, I was talking through a translator and had limited background on the people I would be speaking to. After the meeting, I was informed that the main person I was speaking to during the meeting was the CEO of the NGO that we were working with and was on the board of directors for Volvo," he said.
That research helped Schroeder graduate top of his class in 2020, when he decided to follow in his father's footsteps and pursue a career in law.
After leaving DKU, he took a law degree at the University of Oregon School of Law, working a variety of jobs along the way. In his first year he was employed as a law clerk for the American Forest Resource Council and as a legal intern for the California Department of Fish and Wildlife. In his second year of law school he worked as a summer associate for environmental law firm Marten Law. Then in his third year he was a judicial extern for Magistrate Judge Mustafa Kasubhai at the Federal District Court in Eugene, Oregon.
He graduated from the University of Oregon School of Law in May this year and will be joining Marten Law in the fall as an associate attorney in their Portland office.
"The most interesting aspect of my legal career to date has been the diversity of legal issues I encounter on a daily basis," he says. "During the morning I may be working on an endangered species issue involving the Northern Spotted Owl. Then, in the afternoon I may be helping a renewable energy company with the permitting process for their windmill project.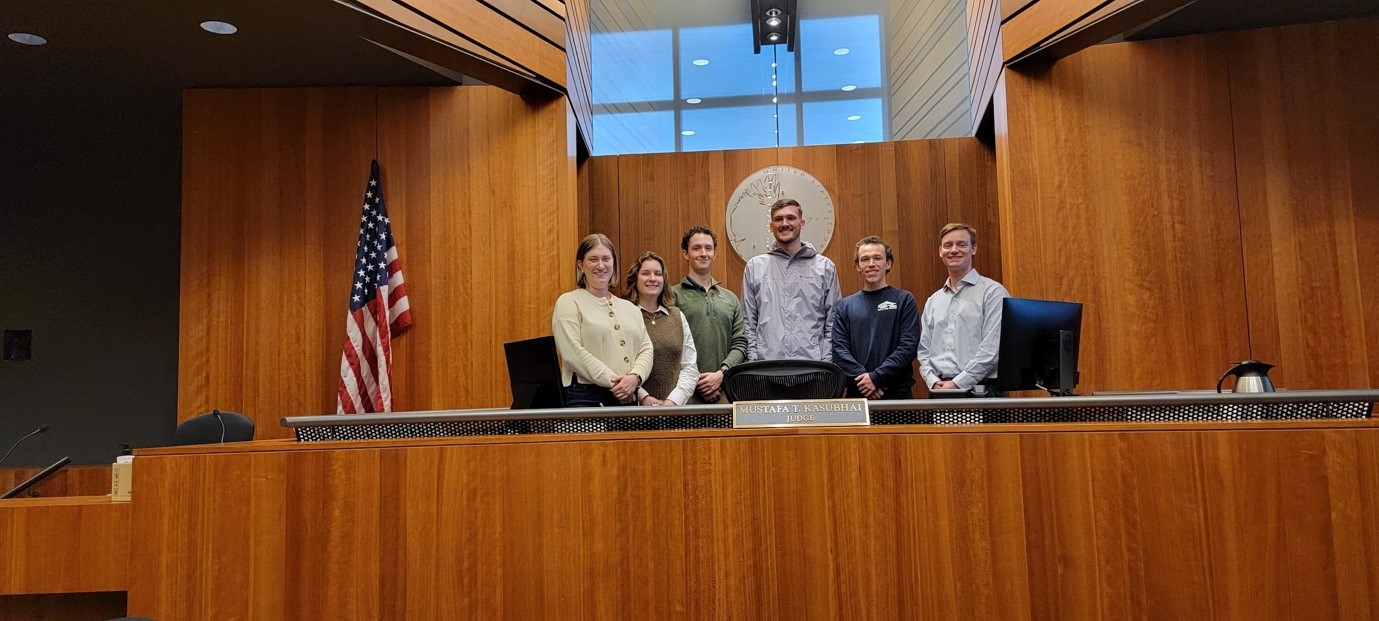 Schroeder is looking forward to the future but has not forgotten the many good times he had at Duke Kunshan. One happy memory that stands out, he says, is the occasion his classmates bought him a birthday cake.
"It was totally unexpected and truly made me feel welcomed and loved at a time when I was feeling lonely as I was away from family and friends with whom I would normally celebrate," he says.
For international students considering applying to study at Duke Kunshan, he advises them not to be nervous about language and cultural differences.
Living in China was a "life changing experience," he says. "You will get a perspective of the world that is only available by traveling and living there."