A team from Duke Kunshan's Global Health Research Center has helped to produce a World Health Organization multi-country public report focused on ways to pay for quality chronic disease care for adults.
Led by Qian Long, associate professor of global health, the DKU team produced a case study, which examined the impact of China's Basic Public Health Services Program, launched in 2009, on chronic disease healthcare across the country.
"China's experiences in scaling up and paying for basic healthcare and treatment of chronic diseases provides important lessons for other low- and middle-income countries as they move towards implementing universal health coverage," said Long.
"We have looked at the positive impacts of the Basic Public Health Services Program on chronic disease treatment, as well as at areas where it is lacking. Alongside case studies from other parts of the world included in the report, this should help to inform policymakers," she added.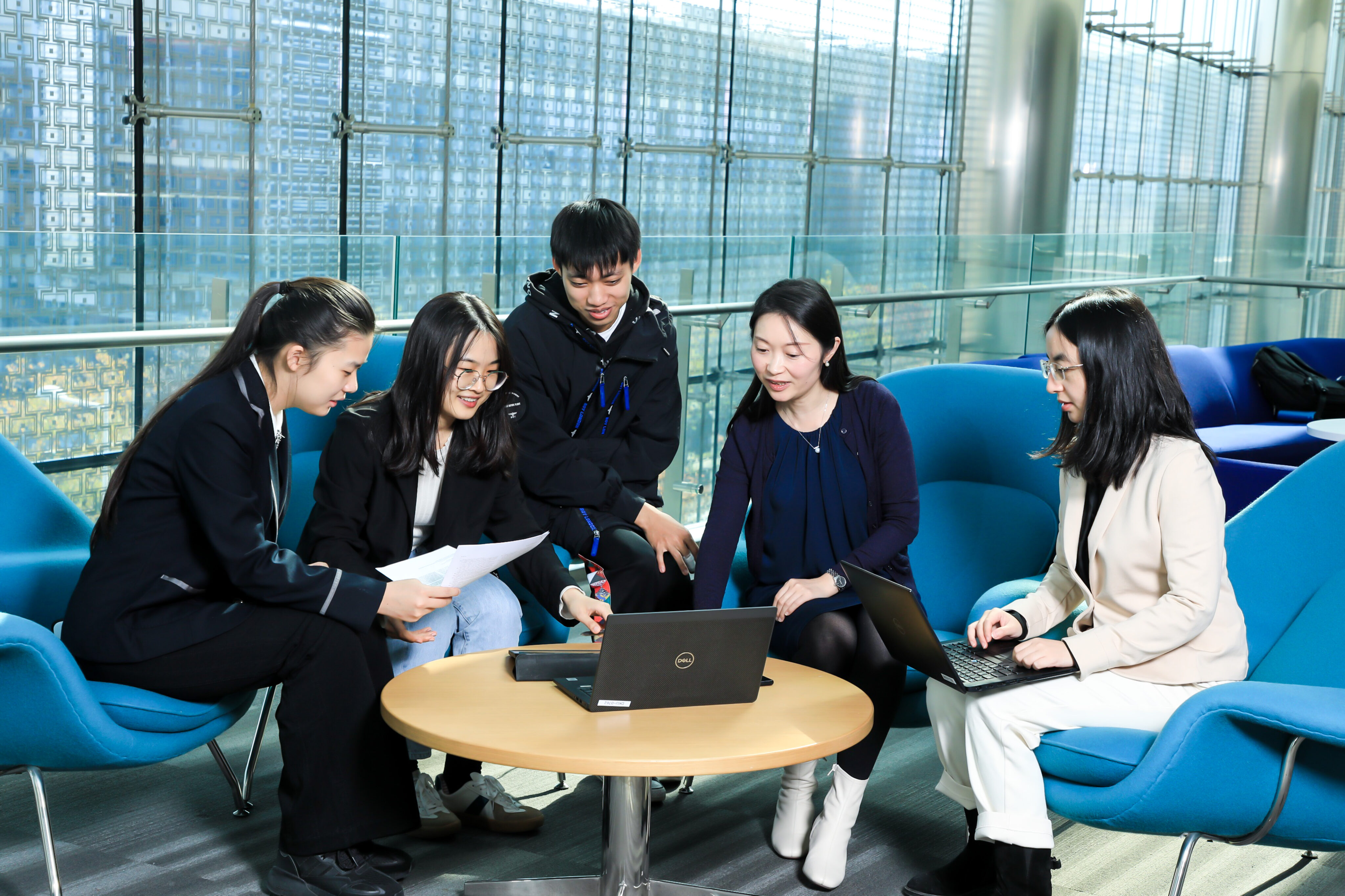 Long authored the report with Yunguo Liu, co-director of DKU's Global Health Program, and research analysts Yufei Jia, Jiuling Li and Zhexun Lou. They examined the effect of purchasing arrangements under China's National Basic Public Health Services Program on the quality of care for chronic illnesses, such as type 2 diabetes, hypertension, mental disorders and tuberculosis, and analyzed factors that facilitated or inhibited its impact.
Under the program the Chinese government sets a minimum per capita funding level based on standardized costs for health services with contributions coming from central, provincial, municipal and county governments. The amount that comes from central government varies from 80 percent to 10 percent, depending on an area's level of economic development, and some of the funding is paid as incentive bonuses to local healthcare providers.
The DKU team's study found that despite some evidence of reduced health disparities between regions, access to services and quality of care remained low, suggesting the purchasing mechanisms of the program were insufficient to overcome constraints including inadequate budgets, low salaries and weak incentives for primary care providers to improve the quality of care.
"Higher levels of funding from central and provincial governments for less-developed regions has improved the coverage of treatment for chronic conditions such as hypertension, type 2 diabetes, severe mental disorders and tuberculosis," said Jia.
"However, funding has not been sufficient to significantly improve the standard of healthcare for these conditions, and this has been worsened as local governments in less-developed areas face increased fiscal pressure to provide matching funds, especially when economic growth slows in China," she added.
The case study also found flaws in the incentive payment system, which it said fails to raise care quality standards as it concentrates on the volume of patients treated and most often sees lower-middle-income provinces deprived of funds.
Other factors holding back an improvement in chronic healthcare provision, including a shortage of qualified primary care providers, a lack of competence and insufficient incentives at the primary care level, and fragmented health information systems are also not addressed by the program, according to the case study.
"It is hard to retain well-trained care providers at the primary level, especially in less-developed areas, due to low salaries, suboptimal opportunities for career development and the perception that primary-level providers are less valued," said Long. "The separation of the BPHS from basic medical services also compromises the coordination of care for people with chronic conditions. Consequently, local residents do not trust the quality of care at primary care facilities," she added.
The DKU case study provides valuable lessons for other countries seeking to improve funding mechanisms for the treatment of chronic health conditions as well as ideas on how China's own system could be improved.
The WHO report also included case studies from Australia, Canada, Chile, Germany, Indonesia, South Africa and Spain with the aim of learning from past experiences about the design of public health care funding systems to treat chronic conditions. Its function is to "share experiences to avoid continually repeating mistakes and implementation failures," the report says.
Established in 2013, Duke Kunshan's Global Health Research Center aims to be a focus of interdisciplinary scientific collaboration that leads to informed policy making and innovative approaches to health challenges. To date it has produced more than 550 research papers and hosted close to 180 seminars.