Five Duke Kunshan faculty members have received grants from the National Natural Science Foundation of China to fund research projects.
Together Dongmian Zou, Eunyu Kim, Chi Yeung Choi, Kaizhu Huang and Junjie Zhang received RMB 2,510,000 (around $350,000) to pay for equipment, research assistants, travel and other costs of multi-year studies that will begin in January next year.
Dongmian Zou, an assistant professor of data science, will aim to advance the theory of geometric deep learning with his research project, 'Scattering transform on the hyperbolic space and its applications'.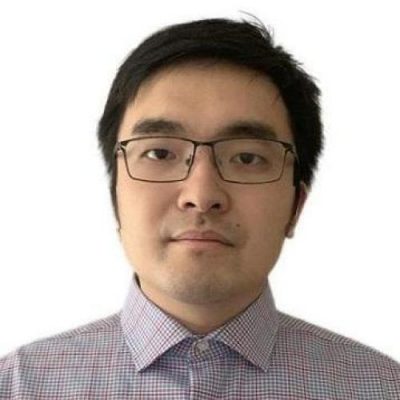 The project will seek to establish the practical relevance of geometric deep learning, which is a burgeoning field of artificial intelligence that could have an impact in areas such pharmaceutical discoveries.
Using funding of RMB 300,000 over three years, he will "construct a scattering transform for features in hyperbolic spaces based on multiresolution analysis, which could potentially be used for graph, language, and molecular data," he said.
His project's ultimate aim will be to establish the "practical relevance" of geometric deep learning in mining data with unique structural attributes, he added.
Eunyu Kim, an assistant professor of biology, received 800,000 for her project, 'Unveiling the regulatory mechanisms of transposon mobilization for sustainable and non-GM crop breeding applications', which will take two years to complete.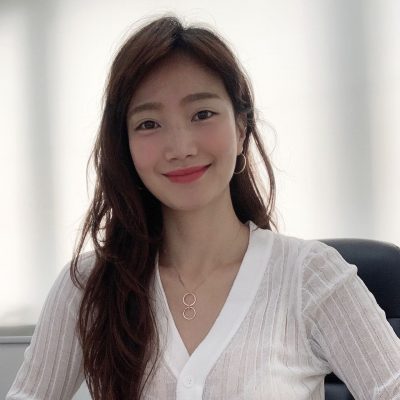 Kim's work will focus on transposable elements, also known as transposons, which are stretches of DNA that can move from one position to another within a genome. While they serve as a major source of genetic variability, which is critical to evolution, they can also pose potential risks as their insertion into genes can cause fatal mutations.
"The significance of transposons in plant science has grown recently, particularly as gene editing technologies have become more widely available for crop plants," said Kim.
"Current gene editing methods often require tissue culture techniques, during which large numbers of transposons can be activated. This activation can compromise the integrity of crop genomes, which are particularly vulnerable because they typically contain a high percentage of transposons—up to around 90% in some cases," she added.
Using ground-breaking technology, Kim aims to track the movement of transposons in real time with single-nuclei resolution, and unveil the precise mechanisms that govern their mobility.
"Our unique approach promises to be a game-changer in both transposon biology and sustainable crop breeding," said Kim.
Chi Yeung (Jimmy) Choi, an assistant professor of environmental science, received RMB 500,000 for his four-year research project, 'Impacts of Land Use Change on Migratory Waterbirds in the Context of Carbon Peak and Neutrality, Using the Black-faced Spoonbill as an Example.'
Choi's research will aim to quantify the impact of climate-related land use changes, such as the construction of wind and solar farms, on migratory water birds.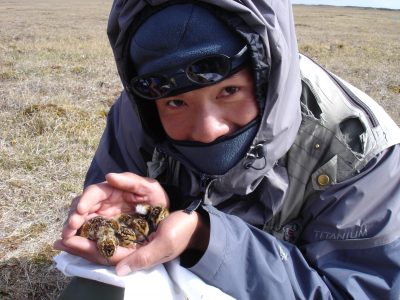 "Coastal areas, including tidal wetlands and aquaculture ponds in East Asia has become an important region for such green development," he said. "Yet, this region is also an important habitat for many migratory waterbirds during migration stopovers and wintering periods. The impact of these land use changes in relation to reducing greenhouse gas emissions on migrating waterbirds is unclear."
Choi will use solar-powered satellite trackers to measure the habitat use and movement patterns of black-faced spoonbills, including quantifying their flight characteristics (trajectory, altitude, direction and speed), and identifying their frequent flight paths, in order to understand their response to renewable energy infrastructure.
"The results of this study will not only provide a scientific basis for the conservation policy of migratory waterbirds in East Asia, but will also provide an important example of how to balance the conservation needs of migratory waterbirds in the global renewable energy development, and provide a Chinese solution to promote the synergistic governance of climate change and biodiversity conservation," he said.
Kaizhu Huang, a professor of computer and electrical engineering, will examine the trustworthiness of deep neural networks, a branch of artificial intelligence that covers networks comprised of layered neurons that are further connected to other neurons, much like the biological structure of a human brain.
While these networks have been successful in many applications, recent research suggests they can be easily fooled by adding small perturbations of input data.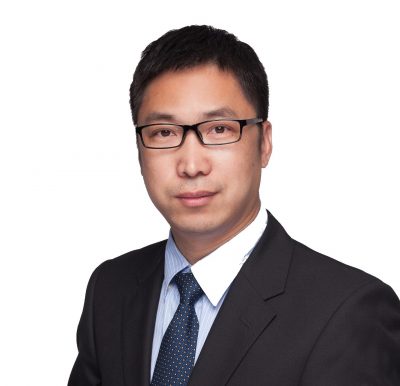 Huang's project, titled, 'Investigation of Robust Generalization of Adversarial Training in Deep Learning', will examine how their trustworthiness can be enhanced using an "adversarial training strategy".
"A statistical framework called distributional robust optimization will be studied; causal inference and manifold learning will be also investigated to promote the model's robustness and explainability," he said.
With funding of 500,000 over four years, the research could have potential uses in security-critical applications such as autonomous driving and financial forecasting.
Junjie Zhang, a professor in the Nicholas School of the Environment at Duke University and director of the Initiative for Sustainable Investment at Duke Kunshan, received RMB 410,000 for a four-year project focused on climate transition risk for companies.
Titled, 'Economic Consequences of Climate Transition Risks: An Empirical Study on Chinese Firms', his project will explore in detail the economic consequences of companies adapting to a changing climate.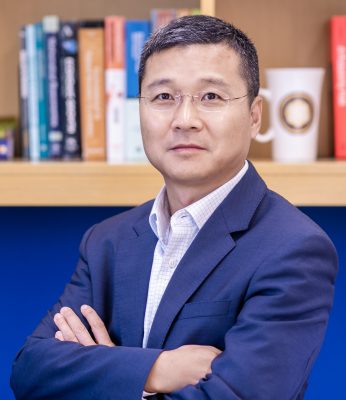 Zhang will examine data from listed Chinese companies and low-carbon innovation data to quantify micro-level exposure to climate transition risks. He will also develop an econometric model to identify the causal relationship between climate transition risks and the behavioral strategies of Chinese firms with the corresponding economic consequences based on the policy shocks proposed by China's 'double carbon' target. This was a government commitment, made in 2020, that carbon emissions would reach their peak by around 2030, before becoming carbon neutral by 2060.
"By measuring the heterogeneous impacts of climate transition risks on enterprises in different
regions and industries, we will reveal the transmission mechanism of climate transition risks to enterprises and develop practical strategies for climate transition risk avoidance," he said. "Finally, the empirical findings could be applied to the policy formulation process to provide solid empirical evidence for scientific decision making of climate policy," he added.