Duke Kunshan University has granted tenure to five professors in recognition of their outstanding contributions to research and education.
The promoted faculty are Professor of Medical Physics Fang-Fang Yin, Associate Professor of Electrical and Computer Engineering Dawei Liu, Associate Professor of Physics Changcheng Zheng, Associate Professor of History Zach Fredman and Associate Professor of Economics Gergely Horvath.
The latest round of appointments takes the total number of tenured faculty at Duke Kunshan to 28.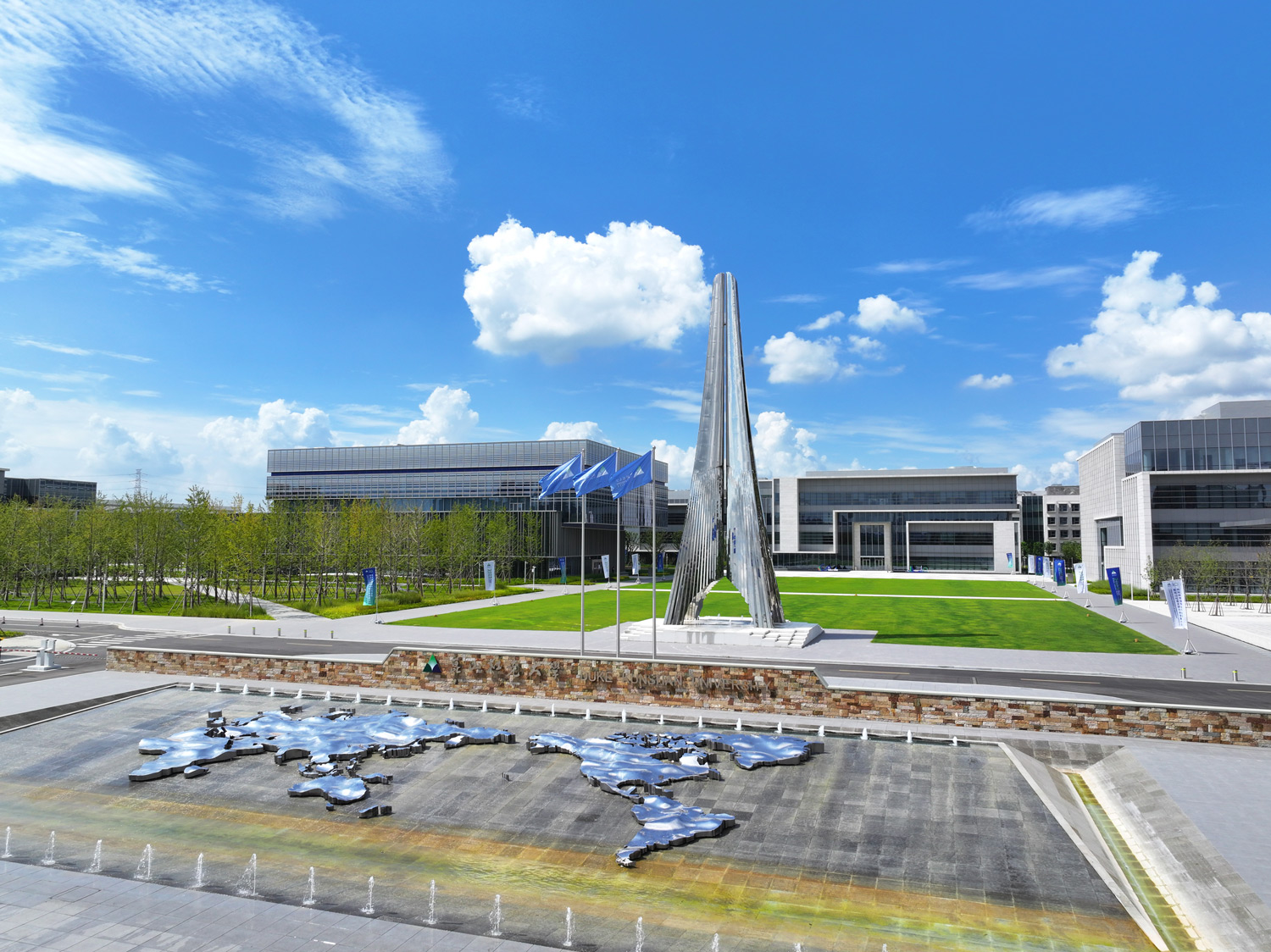 Vice Chancellor for Academic Affairs Scott MacEachern congratulated the five faculty for achieving tenure.
"Adding to our tenured faculty not only recognizes the outstanding accomplishments of individuals as educators, scholars and members of our university community, but it also represents a significant step in shaping the future of Duke Kunshan, fulfilling its mission and advancing its broader impact," he said.
The decision by the Duke Kunshan University Board of Trustees to confer tenure on the five faculty was based on the recommendations of MacEachern and the university's Appointment, Promotion and Tenure (APT) Committee in consultation with Mary Frances Luce, the interim executive vice chancellor at DKU.
Tenure is an indefinite appointments system with the fundamental aim of supporting academic freedom.
Three main criteria determine the awarding of tenure at Duke Kunshan: Recipients must have produced work widely perceived among peers to be outstanding, be highly regarded for their teaching abilities and have made significant contributions to the university community.
The newly promoted tenure-track faculty are:
Zach Fredman is a historian of U.S. foreign relations and modern China. His first book is "The Tormented Alliance: American Servicemen and the Occupation of China, 1941–1949".
He is currently working on two major projects: writing a book about the U.S. military's overseas rest and recreation (R&R) program during the Vietnam War; and co-editing a history of wartime Sino-U.S. relations (1937–1949), which will be published by Cambridge University Press.
Fredman has been published in numerous venues, including Diplomatic History, Modern American History, The Journal of Modern Chinese History and The Washington Post.
In 2017, he received the Edward M. Coffman First Book Manuscript Prize from the Society for Military History and the Betty M. Unterberger Dissertation Prize from the Society for Historians of American Foreign Relations.
Fredman has a B.A. in history from the University of Arizona, and an M.A. and Ph.D. in history from Boston University.
Prior to joining Duke Kunshan, he held postdoctoral fellowships at Dartmouth College (2017-18) and Nanyang Technological University (2016-17).
Gergely Horvath focuses his research on experimental and behavioral economics, social network analysis, labor economics, applied microeconomics and agent-based modelling.
His research covers diverse topics, including the impact of social networks on job finding, the competition for social status in networks, discrimination in the labor market, whistleblowing in organizations and the evolution of cooperation.
His articles have appeared in academic journals including the European Economic Review, Journal of Economic Behavior and Organization, Scandinavian Journal of Economics, Journal of Public Economic Theory, PLoS ONE and Journal of Behavioral and Experimental Economics, among others.
His research has been supported by the National Natural Science Foundation of China.
Horvath has a B.A. in economics from Corvinus University, Hungary, and an M.A. and Ph.D. in economics from the University of Alicante, Spain.
He was a postdoctoral fellow at the Friedrich-Alexander University of Erlangen-Nuremberg, Germany.
Before joining Duke Kunshan, he held faculty positions in China and undertook research visits at the University of Cambridge, European University Institute and National Bank of Hungary.
Dawei Liu works on mobile security, including location tracking, spoofing and data mining. His teaching interests include programming, mobile app development and software engineering.
He has published over 40 papers in refereed journals and conferences and served as a program chair/committee member for multiple international conferences.
Liu received his Ph.D. in computer science from the Chinese University of Hong Kong and BEng in electronic engineering from Hunan University.
Before joining DKU, he was a senior lecturer at De Montfort University, U.K.; prior to this position he was a lecturer and then associate professor at Xi'an Jiaotong-Liverpool University, China.
Fang-Fang Yin is the Gustavo S. Montana Distinguished Professor and director of radiation physics in the Department of Radiation Oncology at Duke University.
A professor of medical physics, he serves as the director of the medical physics graduate program at Duke Kunshan University.
He is a fellow of both the American Association of Physicists in Medicine (AAPM) and the American Society for Radiation Oncology (ASTRO).
He received his Ph.D. in medical physics from the University of Chicago, M.Sc. in physics from Bowling Green State University and B.Sc. in physics from Zhejiang University.
Yin's research interests include stereotactic radiosurgery, stereotactic body radiation therapy, treatment planning optimization, knowledge guided radiation therapy, intensity-modulated radiation therapy, image-guided radiation therapy, oncological imaging and informatics, and quality improvement and assurance.
Changcheng Zheng focuses his research on experimental condensed matter physics: optical properties of semiconductors and nanostructures, exciton dynamics in bulk and low-dimensional systems under different excitation conditions, and nonlinear optical properties of novel luminescent/fluorescent materials.
His teaching interests at Duke Kunshan include courses on experimental physics research.
Zheng has a B.Sc. in physics from the University of Science and Technology of China and a Ph.D. from the University of Hong Kong, where he also worked as a research assistant/associate.
Before joining Duke Kunshan, he was a lecturer at Xi'an Jiaotong-Liverpool University.
Zheng has taught university physics for more than a decade, completed four external research projects and published more than 50 journal co-authored papers.
His research has contributed to the understanding of electron-phonon interactions in semiconductor materials, which have potential applications in optoelectronic devices.