Duke Kunshan University joined forces with the world's largest aerospace company, Boeing, to host the 2023 China Aviation Industry Executive Training Program in Kunshan, China.
The five-day initiative aimed to equip Chinese aviation industry suppliers of Boeing with valuable insights for effective collaboration in the Chinese market and a deeper understanding of Boeing's perspective on the aviation industry.
The program blended classroom lectures on the DKU campus with immersive field visits, providing a comprehensive educational experience covering core areas such as supply chain manufacturing and fostering resilience through agility, innovation and collaboration.
Chancellor of Duke Kunshan Dr. Yaolin Liu extended a warm welcome to participants of the Oct. 16-20 program.
"The collaboration between Duke Kunshan and Boeing, initiated in 2016, is rooted in our shared commitment to talent development," he said.
"Together, we have designed courses and jointly executed numerous training initiatives aimed at cultivating professionals with a global perspective for China's aviation industry.
"Duke Kunshan remains dedicated to providing knowledge and high-quality academic and non-academic education, offering a lifelong learning platform for students, professionals and managers."
As a leading global aerospace conglomerate, Boeing has a rich history of developing, manufacturing and supporting civil aircraft and other products for customers spanning more than 150 countries and regions.
Today, Boeing constitutes a cornerstone of China's aviation passenger and cargo system.
President of Boeing China Alvin Qing said Boeing is deeply committed to collaborating with present and future leaders in China's aviation industry to promote its growth, adding the company is delighted to launch this program at DKU.
"Throughout this program, you will have the opportunity to learn from experts at Duke Kunshan University who will share insights on subjects like leading change, agile organizations, sustainability in the aviation industry, and supply chain management," Qing told participants before they started the program.
"Furthermore, you will visit several companies in Suzhou and the Shanghai area, gaining firsthand experience in applying these concepts in real-world scenarios."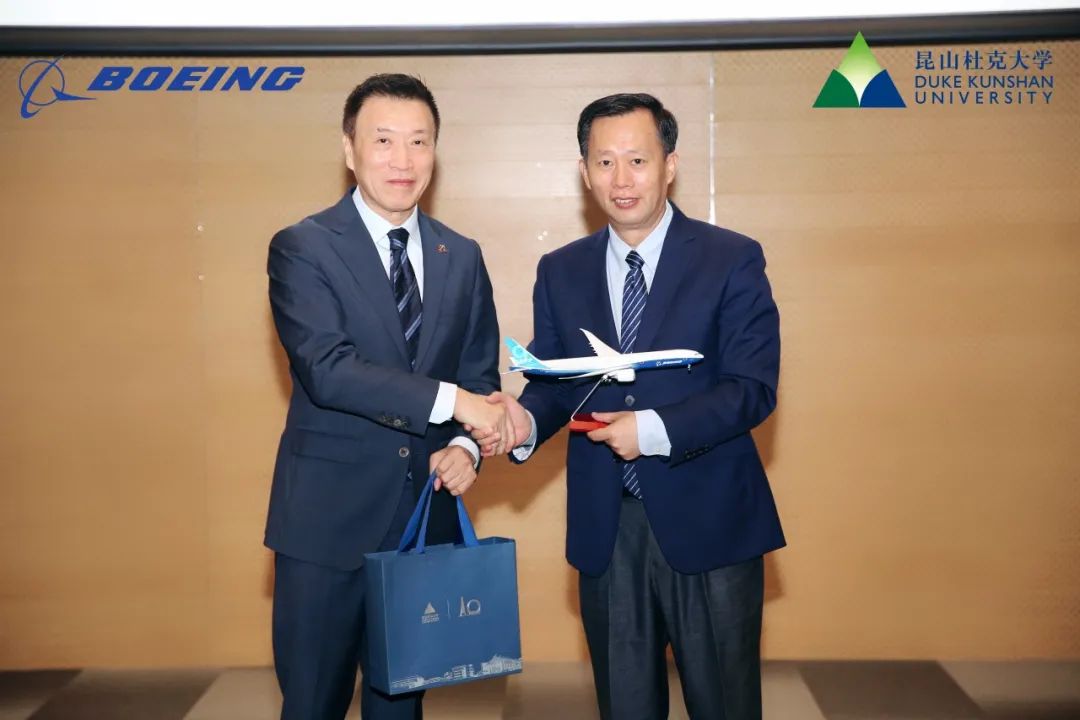 The program's curriculum comprised a diverse range of courses, including Building Purposeful and Agile Organizations, to enrich participants' understanding of organizational management. They also studied specialized topics closely aligned with China's civil aviation sector, such as China's Climate Strategy and Low-carbon Development in the Aviation Industry. Notably, Boeing China executives presented a series of lectures, including one titled Aviation Market Update and Outlook.